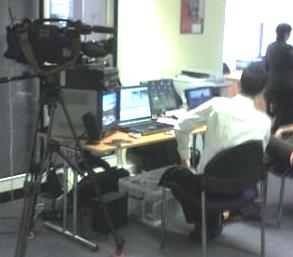 Sacred Wisdom Productions LLC (SWP) will use its production editing studio to write, produce, record, edit, and distribute a diverse range of media productions on indigenous wisdom that raises global consciousness.
From DVD's, CD's, webcasting, streaming video, webclasses, print materials-- books, booklets, newsletters, e-zine, and filming conferences, seminars and lectures, SWP will expand it's Intel- lectual Property Library Inventory targeting many markets.
SWP will develop intellectual properties in multi-media pro- ductions in many of the Deer Mountain 10 business pro- jects. SWP multi-media production company will produce a large inventory of media productions that are licensed and distributed in all domestic and international markets
SWP will work with Deer Mountain to develop a consortium of like-minded organizations, sustained living communities, conference event producers, organic farms, green enegy ranches, indigenous elders, wisdom keepers, strategic partners, spon- sors, foundations and spiritual & corporate visionary leaders.
SWP focus is to record the oral traditions of the indigenous peoples into modern ways of understanding and learn the traditional ways to teach. SWP and Deer Mountain work as strategiv partners to build a bridge so that people can better prepare for and understand the teachings of the indigenous wisdom keepers.